We are a certified pain treatment and management clinic in Singapore, run by experienced doctors who specialise in providing pain relief and management to patients with different types of complications. Combining traditional pain management techniques with non-invasive treatment, The Pain Relief Clinic helps patients find clinical solutions to both acute and persistent episodes of pain.
The clinic adopts the uses of high-end technologies such as the INDIBA® active ProRecovery and Shockwave Therapy, as well as a combination of conventional medicine to provide pain relief to patients.
Doctors at the Pain Relief Clinic make use of non-invasive drug-free treatments that are highly effective for patients who still face physical discomfort after pursuing other forms of treatments, and are not keen to put themselves through the risks and complications of other options.
Why Choose The Pain Relief Clinic
Non Invasive Treatments
And Management For Pain


Successfully Treated Patients
From Over 29 Countries

3 Common Misconceptions About Pain:
I can only cure my pain through surgery as no matter how many painkillers, injections and other alternate treatments I have tried, my pain remains persistent.
I have to live with my pain as it is due to wear and tear as a result of my growing age, and it will unfortunately become worse over time.
I tore a muscle/ligament/cartilage during sports and exercise activity, and I can only have the injury cured through rest, physiotherapy, steroid injections and maybe surgery.
Our Signature Pain Treatments – Seek Advice From Our Doctors in Singapore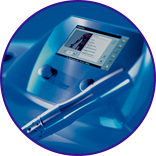 Shockwave Therapy
Used internationally as a non-invasive method of treating pain and inflammation using high energy acoustic waves.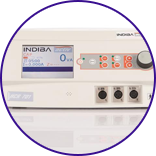 Indiba Active
Non-invasive radiofrequency treatment used by leading professional sports teams, hospitals and clinics across Europe and Japan for pain relief.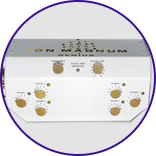 Electromedical Stimulation
Cleared by the US FDA for Muscle Conditioning under prescription, it offers powerful applications in sports science, rehabilitation medicine and pain therapy.
Book a consultation today. You can also speak to a doctor in Singapore for more advise on which pain treatment will be more ideal for your condition.
Simply call us at +65 6732 2397
or leave a message below for Dr Tan to discuss a customised non-invasive solution for you.